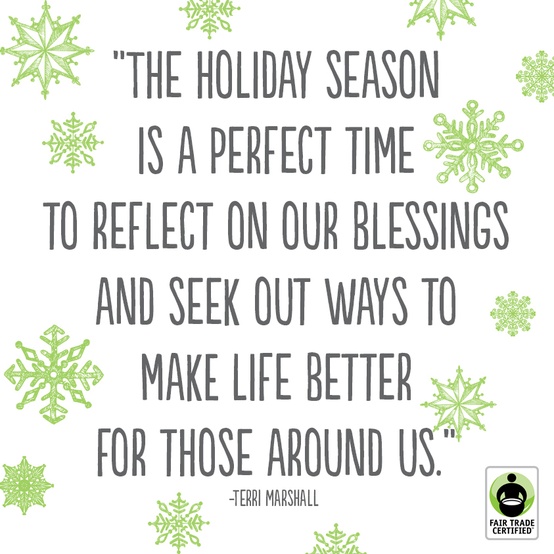 We're entering the thankful time of year. The blessed time of year, the gifted time of year. But we are also entering the chaotic time too.
Long lists of menu items to purchase, and foods to cook. Multiple people to buy for, and thousands of stores to shop. Traveling, entertaining, extending ourselves and our budgets...
But, what if we can't?
Sometimes the season is just too much. We can be left feeling depleted or just want it to be over. I'm sure this wasn't exactly how the season was supposed to feel like when holiday traditions first began. I'd like to think it was meant to be more about being together and loving one another, and being grateful for what we have (or don't).
Like last year
, and the year before that, I asked my readers to
find ways to do other things outside of the box
to change their experiences during these two big upcoming holidays. I shared ways that would help them and their kids know what the season was for and how to become more grateful for those mystery packages under the trees.
This year, I value peace and want more of it, more happiness, good health, and just to be with my family (even if some of them are far away). So I'll 'REACH' to find ways to be with them also, even if just in spirit or a thoughtful card sent).
Just like
My One Word last New Year
: I want families to
'Reach'
. Reach out to each other, remember that this life is temporary and the bonds we have can only stay tight if we keep them tied.
HAPPY PRE-HOLIDAY. STAY CALM AND BREATHE ON.